Maths
We teach Maths using the Maths No Problem scheme, an approach to teaching maths developed in Singapore. Problem solving, fluency and relational understanding are at the heart of the scheme. It uses the Concrete Pictorial Abstract (CPA) approach and allows pupils to spend enough time to fully explore a topic, reinforcing it with practice, before moving onto the next one. All ideas are built on previous knowledge and pupils have ample opportunity to develop relationships between topics.
Key points:
A highly effective approach to teaching maths based on research and evidence
Builds students' mathematical fluency without the need for rote learning
Introduces new concepts using Bruner's Concrete Pictorial Abstract (CPA) approach
Pupils learn to think mathematically as opposed to reciting formulas they don't understand
Teaches mental strategies to solve problems such as drawing a bar model
Find out more at the Maths No Problem website.
144 Club (Multiplication Club)
All children from Year 2 - 6 take part in a weekly multiplication competition to join our 144 Club (12 x 12 = 144) and earn a badge if they achieve full scores 2 weeks in a row!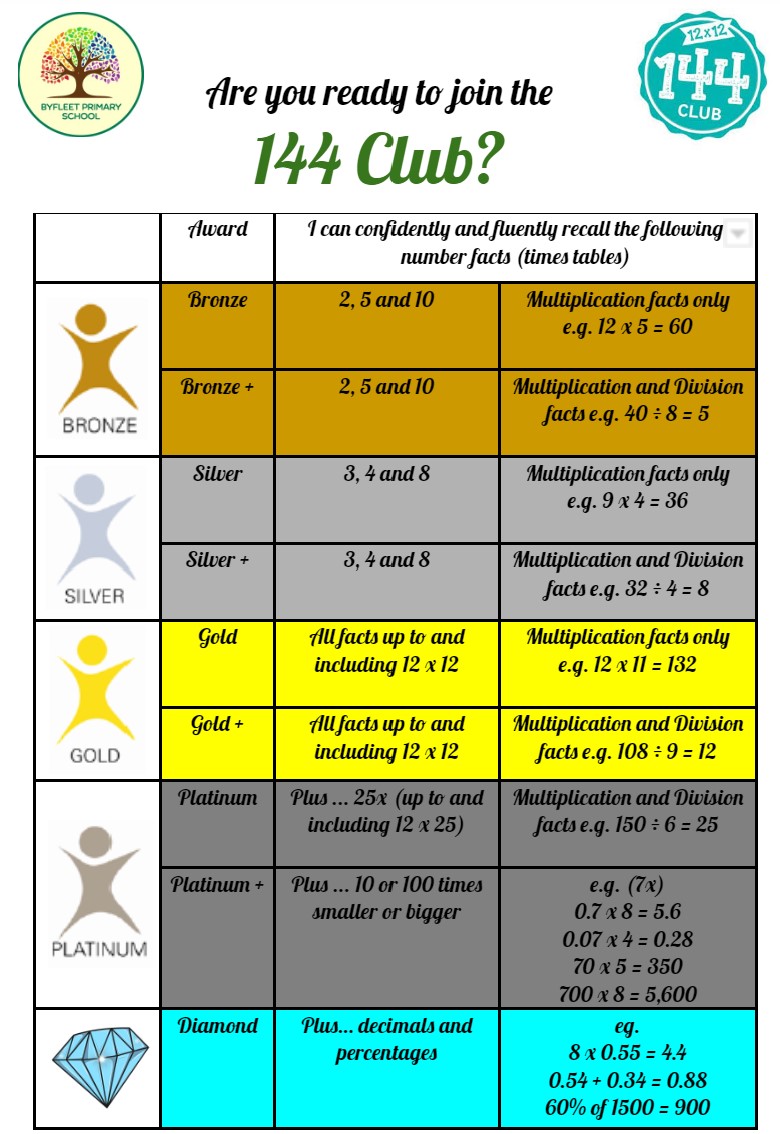 Yr 4 Multiplication Check (MTC)
To find out more about the Year 4 check, click here.
Parent Workshop
Click here to view our Parent Maths' Workshop sharing our Calculation Policy.